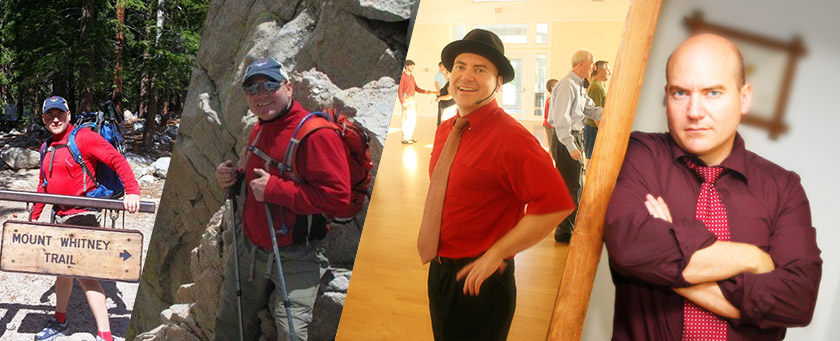 I am a bold and adventurous designer with a strong sense of exploration. I am drawn to things with a sense of depth. I love trekking to see first-hand all the weird and wonderful things that this world has to offer, and in some cases, my employment has provided me with opportunities to travel to other countries and experience other cultures.
I love the fast-paced, creative, interactive landscape that multimedia design provides in my work. It makes me feel energized and inspired, like looking at what appears to be a sheer, smooth, rock face that requires creativity and flexibility to climb. It's intimidating, but once I commit and I am 1000ft up, I have to finish. That is how I approach my work and my life.
While I do enjoy the conveniences of city life, I value my health and most weekends you will find me rock climbing, mountain biking, or competing in triathlons. I have hiked to the top of Mount Whitney, which was both beautiful and memorable, but I usually enjoy more of a challenge. I find multi-pitch climbing to summits and hiking down afterwards more rewarding.
In 2016, I finished Ironman Arizona, the AZT 300 MTB race, and the highest triathlon in the world. In 2018, I graduated with a degree in Web Development from ASU and organized a 16 person whitewater rafting trip down the Grand Canyon. In the spring of 2020, I rode a 150 miles solo in a self-supported bike-packing trip on the Great Allegheny Passage.
I dedicate time and energy into completing goals that are beyond most people's abilities. I draw inspiration from my accomplishments (or failures) and focus that energy into success.